Commercial Generator Installation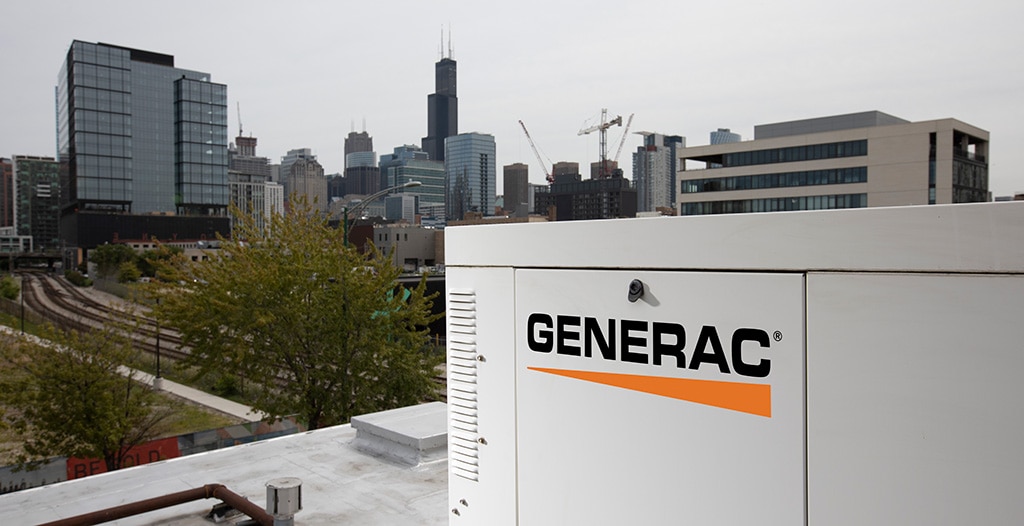 When extreme weather conditions hit us here in Texas, commercial properties are the most vulnerable to power outages. Large businesses and chains have more than one location, allowing the other sites to hold down the fort while operations at other buildings are down. However, this is not typically the case for small businesses.
Whether the power goes out at your chain location or small business, your daily operations cease, leading to a loss in revenue.
The solution? Install a commercial backup generator.
Generator Authority installs commercial generators in and throughout the Dallas, TX area. Be proactive so you can remain confident about your business, even during a storm and power outage. A generator turns on backup power immediately, enabling important appliances—including refrigeration, heating, cooling, lighting, and electrical equipment—to continue operating.
Commercial Generators in Dallas, TX
Adding a generator to your business is the perfect backup power solution to ensure you keep up with business needs and demands. Your generator, which is fueled by natural gas or propane, will turn on automatically when needed and continuously supply power.
Benefits of a Commercial Generator
Here's a list of all the advantages of having a generator installed at your place of business:
No Disruption to Your Daily Business Operations: If you have a generator at your commercial property, your business activities can go on with minimal to no disruption during a blackout. Guests and customers will remain satisfied, and employees can continue working on their daily tasks and obligations.
Data Protection: Power outages can easily compromise your data. With a generator, important and sensitive digital information is safer. Your computers, electrical equipment, and appliances will stay on, preventing data loss and potential business setbacks.
Positive Reputation: The reliable backup power provided by a generator can enhance your business's reputation. With a generator, you will show your guests, customers, and employees that you are prepared and committed to their safety and well-being.
Ensures Safe Conditions: A commercial generator ensures compliance and keeps your workplace safe for employees and customers, which is particularly important in industries with strict safety regulations. Your generator will keep your refrigeration, heating, cooling, and electrical equipment running, helping to maintain a suitable and workable environment.
Mitigates the Risk of Lost Earnings:  Investing in a commercial generator means your daily business operations will continue, which means you will likely stay on track with your targeted daily profits.
Without a backup generator at your business, a power outage could lead to the following negative outcomes:
Failure to communicate with current or potential clients
Loss of inventory
Profit and business losses
Site closures
Avoid these problems and start enjoying all the benefits a commercial generator offers. A business of any size can use an on-site generator when the power goes out. The right system will help prevent all the pitfalls of a power outage. Get in touch with our Generator Authority experts today to discuss your generator options.
Commercial Generator Installation and Replacement
Ready to install a generator or replace an outdated model at your Dallas, TX business? Our Generator Authority professionals can help you select the right generator for your business. We will discuss all important factors to help you determine the appropriate generator size, make, and model. Call us for your free consultation today.
Our Generator Authority professionals are proud to offer financing to help keep the cost of your generator installation within your project's budget. Call us today to learn more.
Call Our Commercial Generator Experts
Protect your Azle, TX, business by investing in a generator. Our Generator Authority professionals can install your generator so your business can thrive no matter what weather conditions occur. Call 817-984-3600 or request service online.