Residential Generator Repair and Maintenance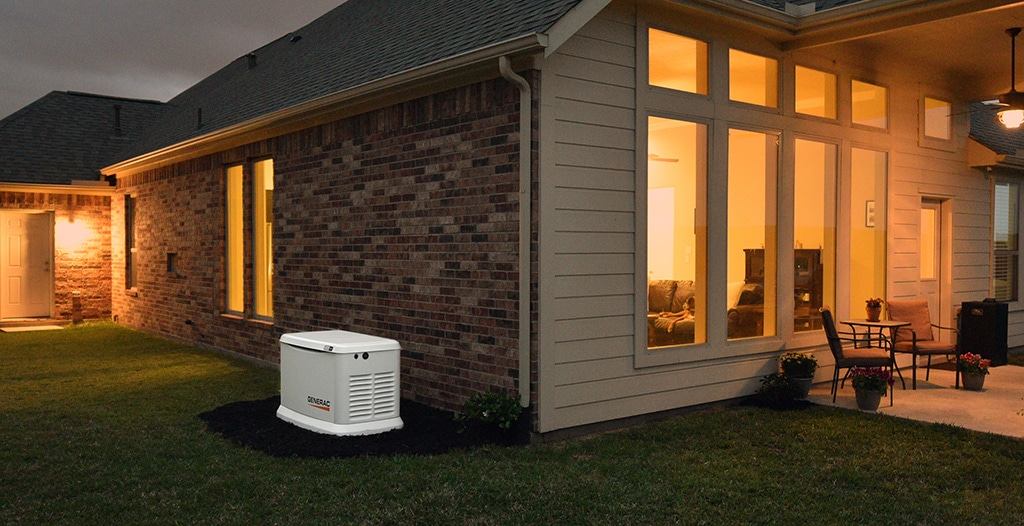 Has your home generator started making unusual noises during operation? Has it failed to power your whole house the way you need it to? When you need reliable home generator repair services near Fort Worth, TX, there is only one company to call—Generator Authority.
Our trained professionals can tackle any job, big or small. We can fix all generator makes and models, both automatic and manual. Our team promises we will do whatever it takes to restore your faulty generator and get it working properly again.
Whole-House Generator Repairs
When your generator stops working properly or completely breaks down, know that our dedicated team of professionals is here with the necessary tools and knowledge to provide expert repair services.
We understand how important it is for your generator to operate correctly. After all, you never know when a power outage might happen. You need to know you can count on your generator.
Our skilled technicians can diagnose and address a wide range of generator problems and will work swiftly to restore your unit to optimal working condition. Whether there is an issue with the battery, fuel line, electrical components, or any other aspect of the generator, we have the expertise and tools to handle it all.
You can trust us to deliver efficient and cost-effective repairs, ensuring your generator continues to provide uninterrupted power when you need it the most.
Whole-House Generator Maintenance
Routine maintenance is the key to ensuring your generator operates at its peak performance and remains reliable for years to come. Be sure you can count on your generator when you need it by taking proper care of it.
At Generator Authority, we provide comprehensive generator maintenance services designed to keep your unit in top-notch condition, prevent potential issues, and prolong its useful service life. Our team will conduct thorough inspections, clean and lubricate critical components, check fluid levels, and adjust your generator as needed to improve efficiency.
When you schedule preventative maintenance service, you can enjoy peace of mind knowing your generator is prepared to kick into action when the power goes out. Let us handle the upkeep of your generator, so you never have to worry if it is prepared for an outage—we'll ensure it is working smoothly and successfully!
Whether you need immediate repair services or the assurance your generator is working properly, our experts are always just a phone call away. Contact our expert team today to learn more about our generator repair and maintenance services.
Call Our Whole-Home Generator Experts
If your Azle, TX, home's generator is not working properly, or it is time to schedule routine maintenance, our Generator Authority professionals are here to help. Call us at 817-984-3600 or request service online.
I highly recommend Generator Authority. Wes and Daniel came out to fix my Generac Generator last Friday night. I was so impressed by Wes and Daniel's professionalism, knowledge and the speed of the repair. I am one happy customer.
Cristy CT.