Commercial Generator Repair and Maintenance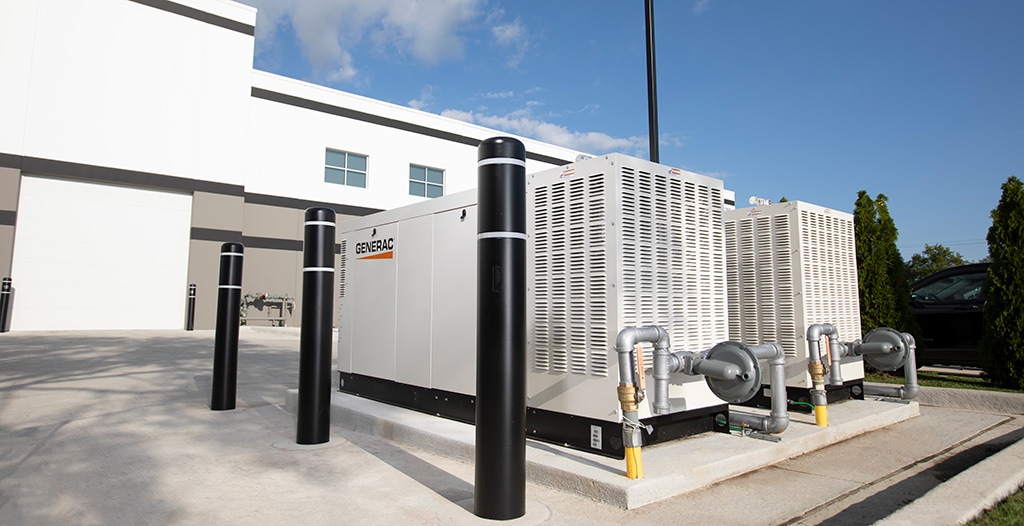 Do you operate a business in or near Fort Worth? Are you looking for maintenance services for your standby or portable generator? Generator Authority is the company for you.
Our professionals can fix and tune up all makes and models of generators. Whenever there is an issue, we are here for you and can provide commercial generator repair services you can count on.
As a rule of thumb, all generators should be under a basic service agreement. Standby generators have semi annual inspections, while portable generators get serviced once a year.
Whatever your needs, our team of professionals is here to help.
Commercial Generators Repairs in Dallas, TX
At Generator Authority, we understand the importance of having a fully operational generator at your business. You need to know you have a backup source to keep your lighting, heating, cooling, refrigeration, and electrical systems running if the power ever goes out. When your generator has a problem, it might not work properly when you need it.
If you suspect any problems with your generator, be sure to contact our experts right away. We can address small issues before they cause an expensive and inconvenient breakdown. Our dedicated team specializes in commercial generator repairs. We provide swift and reliable services and can get your generator back up and running in no time.
Whether you are experiencing mechanical issues, electrical faults, or any other problems with your generator, our skilled technicians have the expertise to diagnose and fix a wide range of generator issues. We use state-of-the-art parts and equipment and follow industry best practices.
Our team will work hard and diligently to ensure your generator is restored to its optimum condition in no time. With our professional repair services, you can trust that your business will be well-equipped to handle any power outage and continue its operations smoothly.
Commercial Generator Maintenance
Maintaining your generator is essential to ensuring you always have an uninterrupted supply of power at your business. At Generator Authority, we offer comprehensive commercial generator maintenance services tailored to meet the unique needs of your business.
Our team of qualified technicians conducts regular inspections, performs essential tests, and carries out preventative maintenance to identify and address potential issues before they escalate. We check for leaks and perform a thorough cleaning and oil change.
Through our proactive approach to maintenance, we aim to maximize generator performance, extend its lifespan, and minimize the risk of unexpected breakdowns. You can count on us to keep your generator in top-notch condition, providing you with the confidence and assurance that it will always be ready to power your business whenever the need arises.
Schedule an appointment today! We offer free estimates on generator maintenance services and are always happy to help.
Our Commitment to You
At Generator Authority, we believe in forging a partnership with our commercial customers and working hard to maintain it. Our team strives to provide business clients with unmatched service.
Customer trust is our top priority, so we will work hard to get your operation back up and running quickly. A delay on our part means you lose productivity—that is unacceptable to us. Rest assured, our reputation for providing top-notch generator maintenance and repair services in the Fort Worth area is well earned.
Our highly skilled technicians are trained in all aspects of repair for all types of generators. We also strongly encourage customers to sign up for our routine maintenance services. Regular maintenance will go a long way in helping you avoid expensive repairs over time.
Call Our Commercial Generator Experts
Have an issue with the generator at your Azle, TX, business? Or are you ready to schedule maintenance? Contact Generator Authority for top-quality service. Call 817-984-3600 or request service online.